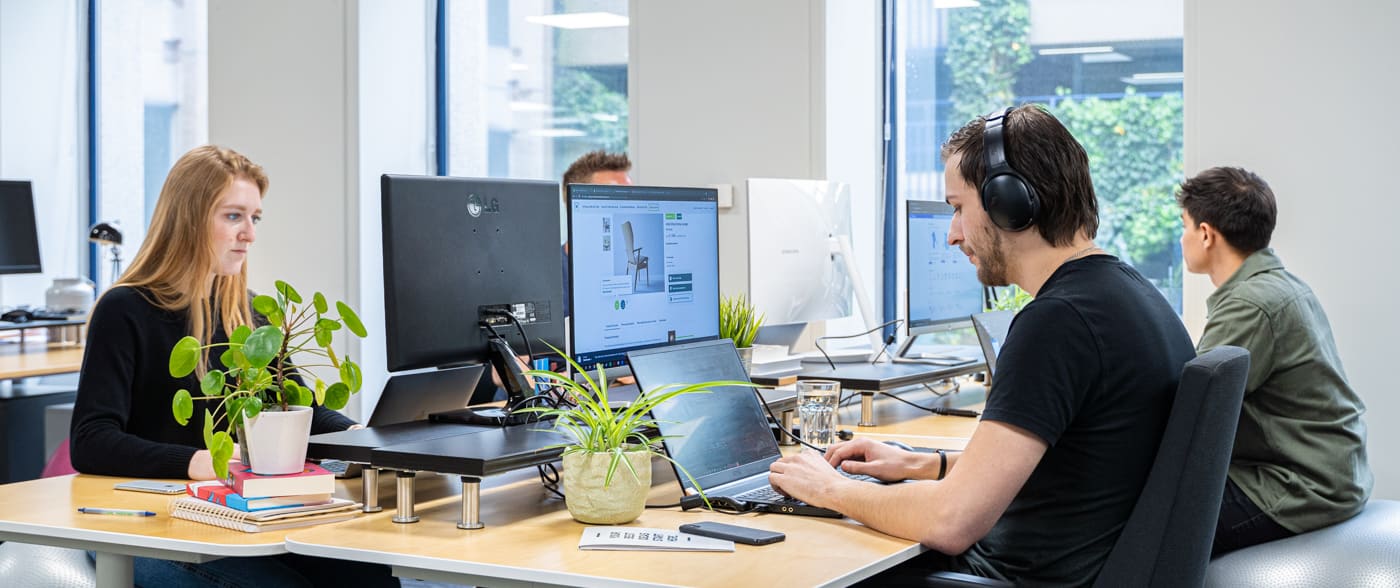 House of low-code - Senior Freelance OutSystems Developer
Rotterdam

,

Zuid-Holland

,

Netherlands

House of low-code
Job description
House of low-code is growing! Our team needs project based support from a new Senior Freelance OutSystems Developer who will soon be working with the OutSystems platform, our technological partner in the field of low-code applications. We are embarking on an exciting development project to create a mobile and desktop application that provides offline data storage capabilities, seamless data syncing with a core module, and essential features like QR scanning and geo-location functionality. This project aims to deliver a robust and user-friendly application that empowers users to access and manage data both online and offline, enhancing their productivity and convenience.
Position Overview:
As a Senior Developer, you will play a crucial role in the successful delivery of our project. Your primary focus will be on the initial correct architectural setup of the software solutions. There is the possibility of working on other projects within our organization. We already have a well-described backlog of requirements, allowing you to concentrate on establishing the proper foundation for the project. You will be responsible for analyzing requirements, designing, coding, testing, and implementing high-quality software solutions with a strong emphasis on establishing a solid architectural foundation. This is a project-based role with the possibility of extension based on project needs and performance. The ideal candidate will possess a strong technical background, excellent problem-solving skills, and the ability to work independently and as part of a team.  
Responsibilities:
Lead the design, development, and implementation of scalable and high-quality applications using the OutSystems platform;

Collaborate with cross-functional teams, including business analysts, to extend the gathered requirements if needed and translate them into technical specifications;

Provide technical guidance and support to project teams, assisting with technical challenges and ensuring successful project delivery;;

Conduct code reviews, provide constructive feedback, and mentor junior/medior developers to promote best practices and ensure code quality;

Participate in architectural discussions and propose solutions that align with business and technical requirements;

Troubleshoot and resolve complex issues, both independently and by collaborating with the team, to ensure timely and effective problem resolution;

We as a team are:
Creative and ambitious young professionals who strive to constantly learn;

Interested in innovations and new technologies;

Supportive and team-oriented colleagues, always ready to help each other;

All unique and want you to be yourself;

Open to new ideas, initiatives, and constructive feedback;

Focusing on results and celebrating every success together.

You will enjoy being part of our team if you:
Aspire to work in a friendly, supportive and dynamic team environment;

Always aim at learning something new and improving your skills;

Like to use the values and principles of Scrum / Agile led implementation;

Resolve challenges by being creative, critical and always up to date with innovations;

Understand how to build long-lasting and productive client relationships;

Strive to have an active role in defining app development roadmaps together with clients;

Are curious about low-code technologies and dare to experiment with them.
Job requirements

You will be a good fit if you have:

Bachelor's degree in Computer Science, Software Engineering, or a related field;

Proven track record of at least 4 years as an OutSystems Developer, with a focus on large-scale and complex application development;

Strong expertise in OutSystems development, including knowledge of the OutSystems platform, architecture, patterns, and best practices;

Proficiency in web development technologies such as HTML, CSS, JavaScript, and responsive design principles;

Experience in integrating with external systems using RESTful APIs, SOAP, or other web services;

Sound understanding of database concepts and experience with SQL, preferably on multiple database platforms (e.g., Microsoft SQL Server, Oracle, MySQL);

Excellent problem-solving skills and the ability to analyze complex business requirements and propose effective technical solutions;

Strong understanding of software development lifecycle (SDLC) methodologies, including Agile and Scrum;

Proven experience in leading development teams and mentoring junior developers;

Excellent communication and collaboration skills, with the ability to effectively interact with stakeholders at all levels of the organization.

It would also be nice if you have:

OutSystems certifications, such as OutSystems Professional Developer or Expert Developer.

Experience with mobile application development using OutSystems.

Knowledge of front-end frameworks (e.g., React, Angular) and back-end technologies (e.g., .NET, Java).

Familiarity with DevOps practices, including continuous integration and deployment (CI/CD) pipelines.

Understanding of security best practices and experience implementing security controls within OutSystems applications.
Already excited? Then don't wait to apply, we look forward to getting to know you!